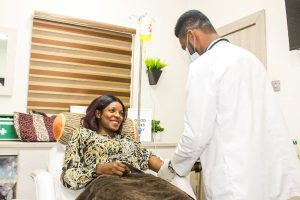 What are the top 5 things you expect from your local clinic? An extensive research has shown that a patient expects; Transparency, Effective Communication, Empathy, Respect for Time & Effective Results. Well, if you've had a hard time finding a clinic that efficiently provides all of the above and more, your search is over! Introducing…. QUINCY WELLNESS & NATUROPATHIC CENTRE, the foremost integrative health care facility in Nigeria.
Quincy Wellness & Naturopathic Centre formally known as Quincy Herbals was founded in 1996 by Dr (Mrs.) Quincy Ayodele. What started out as the most effective herbal weight-loss solution and skin-care clinic gradually evolved to become a well-rounded Integrative Medical Health care clinic under the leadership of Dr. Tobi Ayodele-Keeney, the daughter of the founder.
On the 19th of January 2022, the Managing Director of Quincy Wellness & Naturopathic Centre, Dr. Tobi Ayodele-Keeney was interviewed by media representatives from top Nigerian newspapers including Vanguard, Punch and The Sun on account of the outstanding success her medical clinic has achieved in the past one year, especially in the face of the raging global pandemic.
"At Quincy, we re-define health care. We go beyond treating sick patients by prescribing drugs or performing procedures that aid their recovery, we have garnered for ourselves a reputation for excellent bedside manners (a term used in the medical world to describe the way in which a doctor treats a patient with kindness, friendliness and understanding)."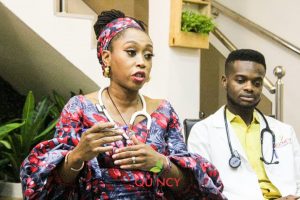 Dr. Tobi Ayodele-Keeney also pointed out that the highly qualified medical staff at Quincy are trained to deliver accurate diagnostic results with respect to the time of the patient, and an understanding that educating each patient about his/her medical test result is an important step in the direction of a healthier Nigeria. "At Quincy, we understand that information is the key to getting our patients to partner with us in achieving 100% recovery or effective management in chronic cases. Every patient gets their medical lab test result within an hour of taking the test, and a 'sit-down' with a doctor who will explain detail about the test result to the patient in plain terms."
What a clinic! Right?!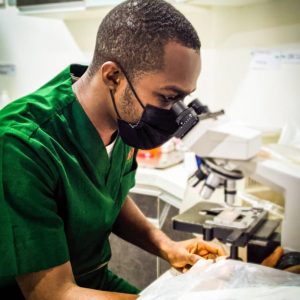 But wait, there's more…
Quincy Wellness & Naturopathic Centre is the foremost Integrative Medical Health care clinic in Nigeria, and it operates in line with the directive of the World Health Organization (WHO) and Lagos State Ministry of Health that health care facilities should "integrate" (combine scientifically proven methods of traditional medical care and western medical care in the treatment of chronic illnesses). This directive came as a result of findings in global medical research that prove the shortcomings of western medicine in treating chronic diseases such as obesity, diabetes, heart disease, liver disease, hypertension etc. In 2021, Quincy was able to acquire licenses from medical boards such as HEFAMAA (Health Facility Monitoring and Accreditation Agency) and the Traditional Medicine Board to enable it practice freely within the confines of professional and modern medical ethics.
In Quincy's short sojourn into the world of Integrative health care, the clinic has recorded a 100% record in COVID care management, a 2-week recovery of an auto-immune disease patient, adequate management of lifestyle diseases including (diabetes, heart disease, hypertension, obesity etc.) and improved fertility in sub-fertile patients with over 80% success rate.
Quincy Wellness & Naturopathic Centre under the leadership of Dr. Tobi Ayodele-Keeney is taking the healthcare industry by storm, making Nigeria a healthier nation one patient at a time.