IV vitamin and antioxidant therapy is used as an effective method by natural and integrative health practitioners to improve several health issues and achieve the best health and wellness. The benefits of IV therapy is that it bypasses the digestive system which enables 100 percent absorption of the vitamins, antioxidants, minerals and other supplements that are administered. It is safe and effective effects are felt and seen within a short period of time.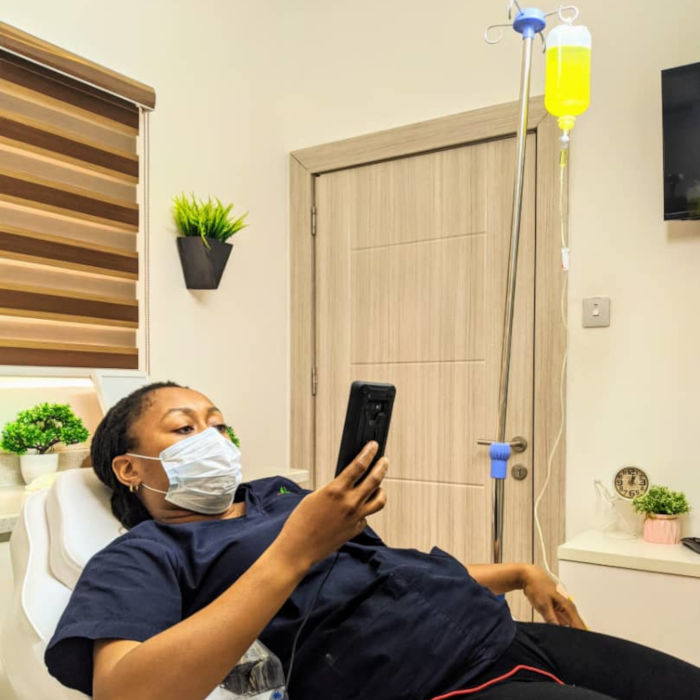 IV vitamin infusion
Our IV Vitamin Infusion therapy replenishes your body with vital nutrients that give your face and skin a natural glow and smooth feel. It contains a blend of L- Ascorbic Acid, Hyaluronic Acid, Glutathiones, Kojic Acid, Coenzymes, etc.
You can speak with an expert skin care consultant to properly analyse and prescribe personal treatment and skin care routines or products to achieve your desired skin outlook
Some IV therapy benefits include:
Glowing Skin
Quick relief of colds, coughs, flu and other respiratory illnesses
Increased energy
Reduction in chronic pain
Improved hydration
Improved mood and sleep
Reduction in headaches
Reduces stress symptoms
Improves asthma
Weight Loss
Liver detox
Heart health
Improved symptoms of chronic illness and auto-immune diseases
CLICK BELOW TO BOOK AN IV THERAPY SESSION TODAY!
Check out other Quincy products
You might be interested in